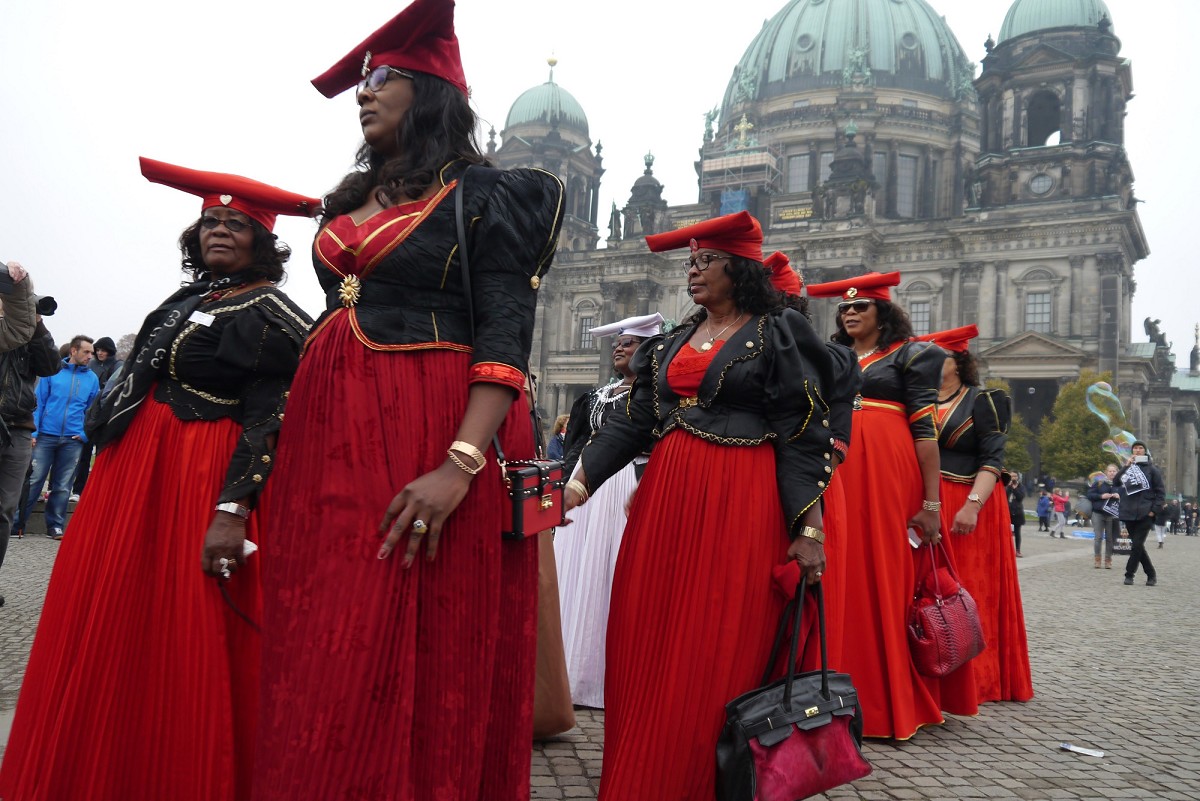 RESIST! CONVERSATIONS: Herero & Nama Voices from Namibia
Wednesday, 18.8.2021, 7 pm Live & online via ZOOM
Discussion in English with simultaneous German translation || Q&A afterwards
After five years of negotiations, at the end of May this year the German government recognized the German genocide of the Herero and Nama people in Namibia, which took place between 1904 and 1908 and is considered the first genocide in the 20th century. Negotiations on the so-called "reconciliation agreement," which also provides for payments to Namibia, took place between the two countries. This is criticized by many Herero and Nama representatives because they were not involved. In the context of the RESIST! exhibition and the autonomous space "It cannot be about us without us", curated by the Herero and Nama activists Esther Utjiua Muinjangue and Ida Hoffmann, a discussion will take place with them as well as with other representatives of the descendants of the victims. Mbakumua Hengari and Kambanda Nokokure Veii from Namibia and the Berlin-based activist Israel Kaunatjike. The RESIST! conversation will be moderated by political scientist Joshua Kwesi Aikins.
The audience will be able to ask questions afterwards.
You can register to attend the event online here: https://us02web.zoom.us/meeting/register/tZMrdOmppzgoEtS7OTNA-H0d64zQP7qiLx5P
Depending on the pandemic situation, there will likely be seats available on-site at the RESIST! exhibit. Please check the website www.rjm-resist.de in early August for more information.
Photo: OvaHerero and Nama activists have protested several times in Germany for reparations. Photo: © Joachim Zeller CC BY-ND 2.0
Prev project
Next project