Esther Utjiua Muinjangue & Ida Hoffmann
NOT ABOUT US WITHOUT US!
Germany's colonial genocide 1904-08 in what is today Namibia affected not only the resistant men but also women and children who died of thirst in the Omaheke/Kalahari region or were worked and tortured to death in concentration camps. The two Namibian activists Esther Utjiua Muinjangue and Ida Hoffmann speak in their It's Yours! room about their struggle for recognition of the genocide by the German Bundestag and explain why their communities demand an official apology and reparations from Germany.
"We are the voices of people who died in 1904. We are speaking on behalf of those skulls, that are in Germany. And that is why we are saying: "it cannot be about us without us". Because the UN declaration on the rights of the indigenous people of 2007 it's very, very clear as to how the indigenous communities should be involved. Germany is a signatory to that and they cannot ignore that. We are saying "the pain that our people felt 117 years ago, we are still feeling that pain".
Esther Utjiua Muinjangue, Namibia, January, 2021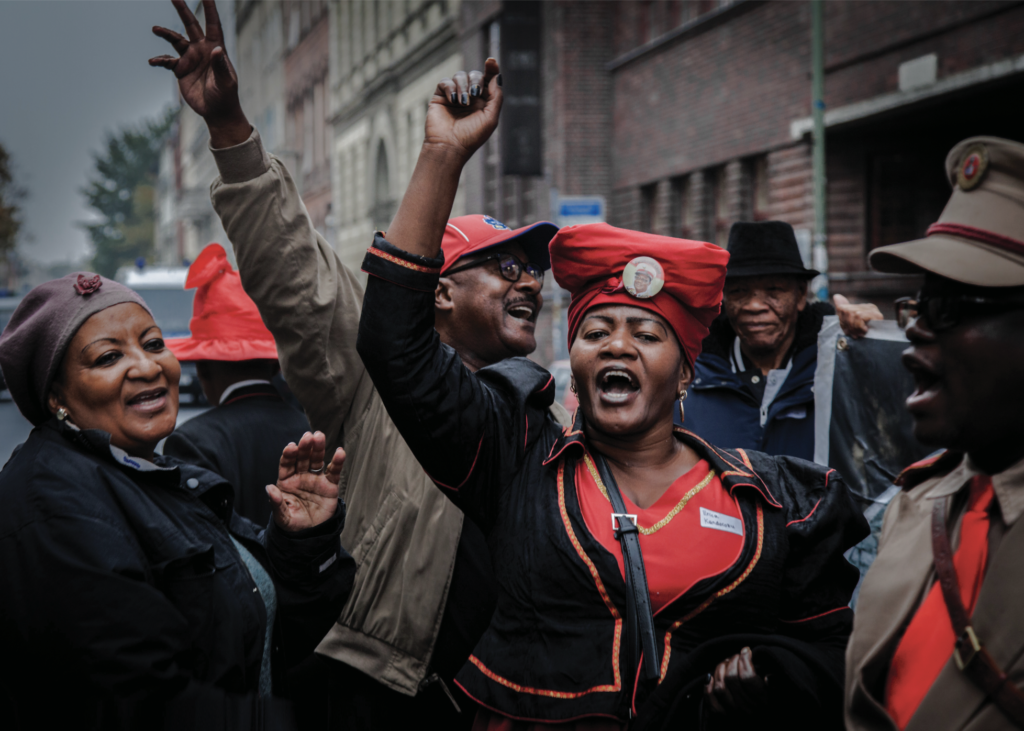 Esther Utjiua Muinjangue
Esther Utjiua Muinjangue is a Namibian politician. She is the first woman to lead a political party (NUDO) in Namibia and the country's first female presidential candidate. For 15 years, she was the chairperson of the Ovaherero Genocide Foundation, a foundation that works to address the genocide of the Herero and Nama people.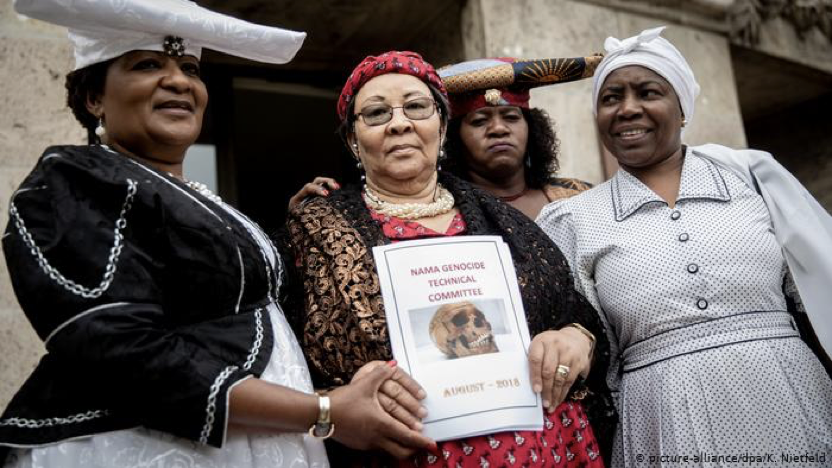 Ida Hoffmann
Ida Hoffmann is a Namibian politician and activist. As chairperson of the Nama Genocide Technical Committee (NTLA), she is committed to the rights of the descendants of the victims of the Namibian genocide.
Prev project
Next project