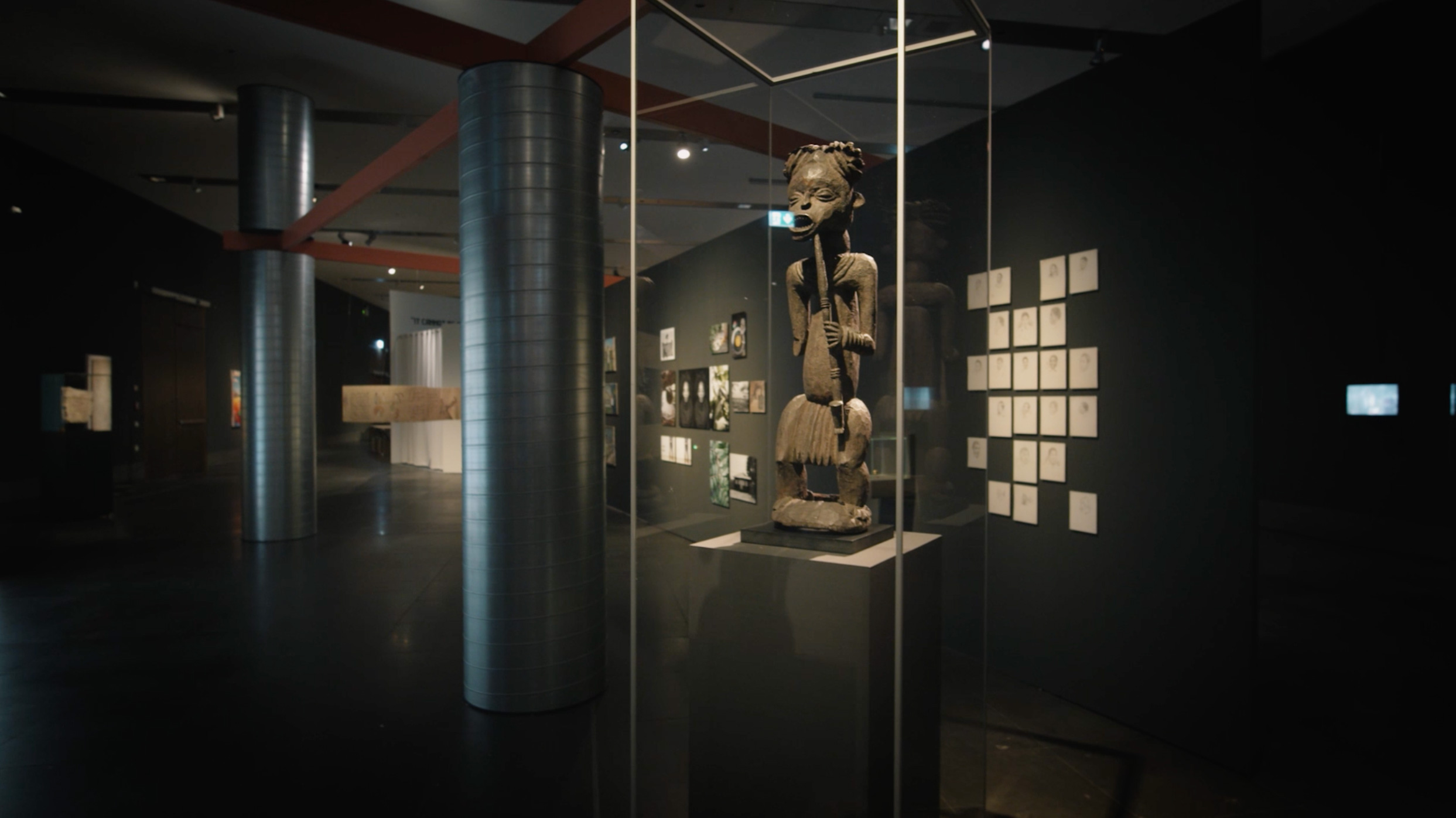 Colonizing and collecting
The origin of this sculpture has been documented as the Bangwa area in present-day Cameroon. It depicts a dignitary with a tobacco pipe as a status symbol. It was most likely stolen as war booty in 1901 at the time of the German colonial occupation.
Gustav Conrau, who was in colonial service, came to the Bangwa Highlands region in 1898 to recruit workers for the German plantations in the coastal area. Assunganyi, one of a total of nine Bangwa kings, provided Conrau with about 60 people for plantation work and awaited their return. When Conrau returned a year later without them, rumours circulated about their deaths. He also asked for more workers. A conflict then broke out, Assunganyi had him arrested, Conrau fled and died trying to escape. The Germans retaliated with violent raids that lasted four years due to the Bangwa's persistent resistance. In the course of this, Lieutenant Kurt Strümpell was responsible for the "collection of an imposed war indemnity". In this capacity, he stole this sculpture, among others, which he donated to the Braunschweig Municipal Museum in 1902. In 1955, the Düsseldorf collector Klaus Clausmeyer exchanged it for other objects and gave it to the RJM in 1966. 
Manufacturer: probably Ateu Atsa
Sculpture of a notable lefem
Bangwa area, present Cameroon, end of 19th c.
Wood
Collection RJM No. 48796
Further material:
Documentation of the bpb ReMIX. Africa in Translation
Autor: Ricardo Márquez García, RJM
Prev project
Next project