Explore the biographies and portraits of some significant historical figures of anti-colonial resistance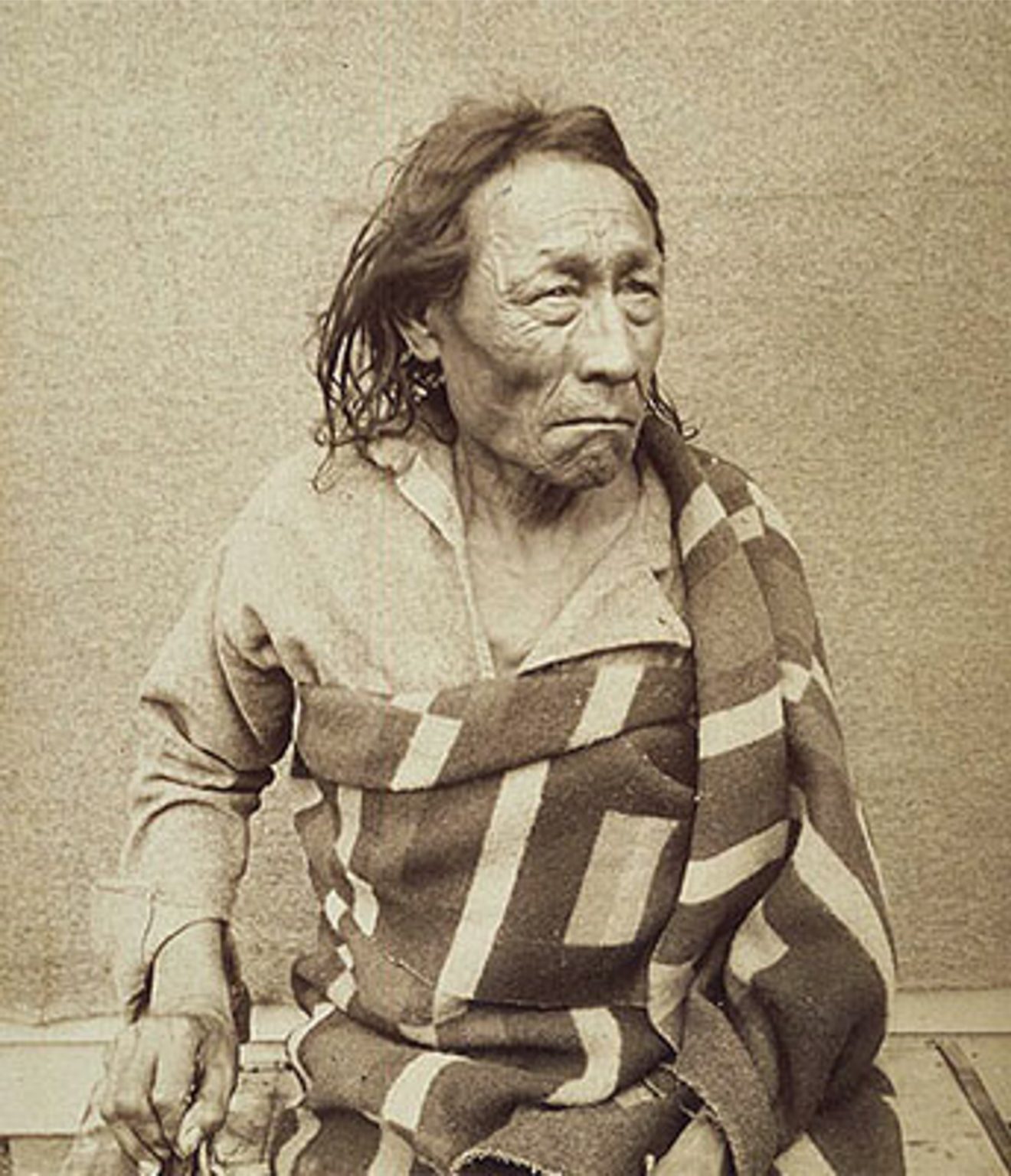 (born near Fort Carlton, SK around 1825; died January 17th 1888 on the Little Pine Reserve, SK)
Mistahimaskwa, also called Big Bear, was a Plains Cree chief, who became prominent starting in the 1870s, as he took up leadership of his band. Initially he was involved in conflict with other indigenous tribes, such as during the Battle of Belly River. He is best known for his refusal to sign Treaty 6 with the Canadian Administration, since he advocated for a wider union of the Cree and for a fight for better conditions on the settlement. However, because of the dire situation of his people (famine and diseases were rampant) Mistahismaskwa eventually signed the treaty in 1882, without achieving the terms he expected. His band was eventually associated with the 1885 North-West Rebellion, even though he was personally looking for a peaceful resolution between indigenous peoples and the government.
In the exhibition, the works of Tania Wilard and Lawrence Paul Yuxwelptun thematize Canada's colonial history and its First Nations, Innuit and Métis peoples.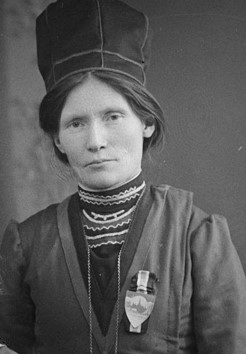 (born November 29th 1877 in Tärnaby Sweden; died July 22nd 1931 in Brønnøy Norway)
Elsa Laula Renberg was a South Sámi writer and activist. She came from a reindeer herding family, growing up in a context of conflict and civilizing efforts against the traditions and values of the Sámi. In 1904 Renberg became the first published female Sámi author, with the pamphlet "Inför lif eller död: Sanningsord i de lapska förhållandena" ("Do we face life or death? Words of truth about the Lappish situation"). She was also engaged in a burgeoning socio-political movement discussing matters of wider rights (in voting, property ownership and education) for Sámi people. Renberg was one of the organizers of the Sámi Assembly of 1917, which changed the way the Sámi positioned themselves politically in Sweden and Norway.
In the exhibition, you can see the work of Keviselie, which deals with Sámi culture and the efforts of self-determination.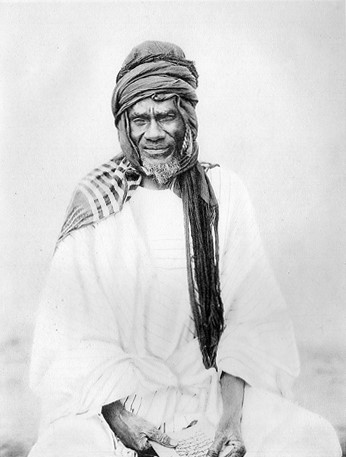 (born c. 1830, in the Kankan region, Upper Guinea; died June 2nd  1900, near Ndjolé, Gabon, French Congo)
Samory Touré was a Muslim reformer and military leader who founded and led the Wassouolou Empire in West Africa.
By 1867 Touré was a war commander based in the Guinea Highlands. He proclaimed himself a religious leader and set on a path to create an efficient fighting band inspired by modern European standards and a new state. By the 1880s he had expanded his rule from a chiefdom in the Kankan area, to domains stretching from the Upper Volta region in the west to the Fouta Djallon in the east.
Given his expansionist goal and his role as a local leader, Touré opposed French ambitions to build an empire in West Africa. He first fought the French in 1883, when they occupied Bamako on the Niger River. After the French carried out a successful offensive in 1886, Touré accepted their protection with the Niger as his frontier. However, after failed attempts at eastern expansion, by 1891 he had renewed his war with the French. Pursued by French troops, Touré was captured on the upper reaches of the Cavally River on September 29, 1898. He died in captivity in Gabon. His great-grandchild, Ahmed Sékou Touré, eventually became Guinea's first president post-independence, helping to secure his ancestor's image as a figure of pan-African anti-colonial resistance.
The "Schutzgewand" in the collection of the RJM and exhibited in RESIST! is an example of an object associated with protection for anti-colonial resistance in the Guinea region at the turn of the 20th Century.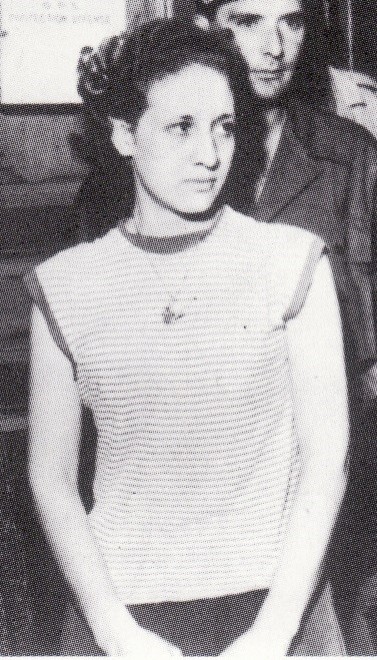 (Arabic: زهرة ظريف بيطاط,
born 28 December 1934 in Tiaret, Algeria)
Zohra Drif is an Algerian lawyer and a former militant in the Algerian War of Independence. During her studies in Algiers, Drif developed feminist and anti-colonial ideals and ultimately, joined the National Liberation Front in its fight against French colonization. She was part of a bombing network and, at the age of 20, she was directly involved in the bomb set in the Milk Bar Café in September 1956.
For this act Drif was in prison for 5 years, until Algerian independence in 1962, when she was pardoned. During this time she also published a testimonial essay entitled "The Death of my Brothers". Afterwards, she was lauded as a heroine in the war and was involved in Algeria's political life, eventually becoming vice-president of the Council of the Nation.
"I had a profound sense that I was Algerian. I believed that this land was that of our ancestors, and that it was occupied by a people that were strangers. I had the strong feeling that it was our duty to reconquer our country." – quote from a 2018 interview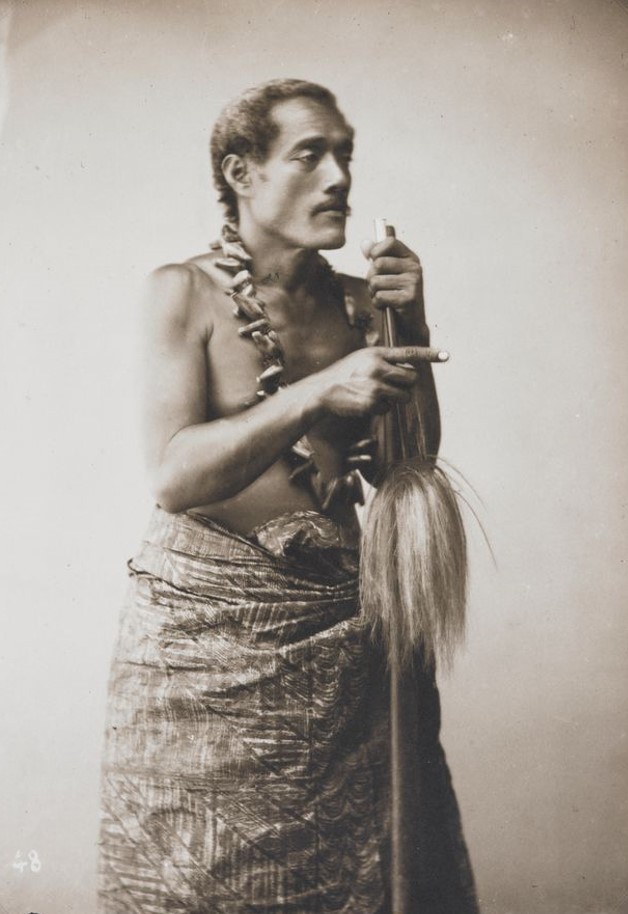 (born at an unknown date in Safotulafai, island of Savai'i; died December 14th 1915 on Tarawa)
Lauaki Namulauulu Mamoe, also known as Lauati, was a famous speaker and the first leader of the Mau a Pule anti-colonial movement in Samoa. The Mau a Pule represented chiefs protesting against losing their traditional Samoan authority under the colonial administration headed by German Governor Wilhelm Solf. In 1908, under Lauati's leadership, they first began to revolt against German colonial rule. As a result of his activities, by 1909, Lauati and other members of the Mau a Pule were exiled to Saipan. He died in December 1915, without having ever returned to Samoa.
During World War I, Samoa came under control of New Zealand and the Mau a Pule maintained its opposition to colonial control, united under traditional forms of political organization and practicing non-violence and civil disobedience. From the 1930s onwards, Samoans were allowed wider participation in the country's administration, and, eventually, independence from New Zealand was achieved in 1962.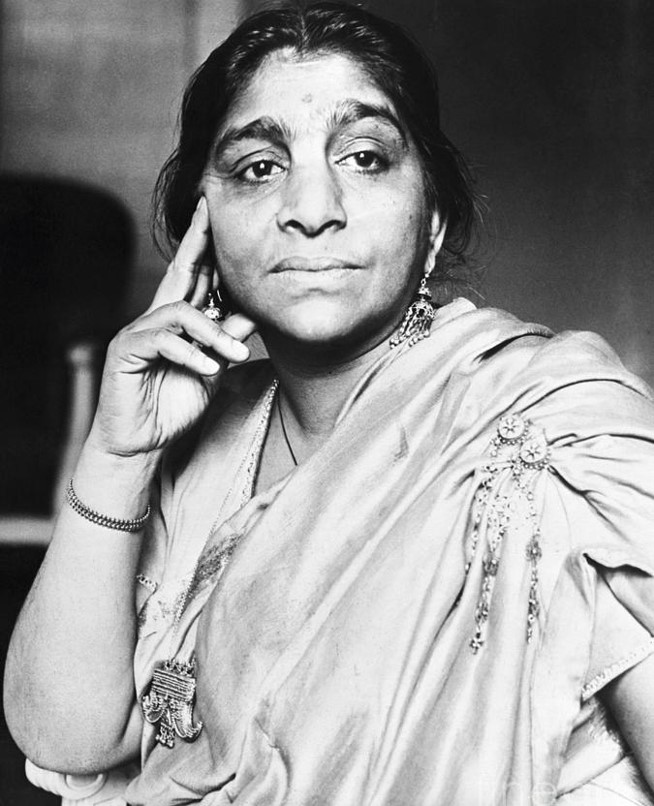 (born February 13th 1879 in Hyderabad, British India– died March 2nd 1949 in Lucknow, India)
Sarojini Naidu was a political activist, proponent of civil rights, women's emancipation and a key figure in the Indian independence movement. Originally  from an affluent Bengali family, she studied in London and Cambridge. Following her return to India, she joined the independence movement after the 1905 partition of Bengal and remained an active campaigner and lecturer for the next decades.
She was a close ally of Mahatma Ghandi, and, along him and other major figures in the Civil Disobedience Movement and the Quit India Movement, she was arrested multiple times by the British, including in 1930 after the Salt March. Ultimately, after Indian independence in 1947, she was the governor of the United Provinces (late the state of Uttar Pradesh) until her death. In addition to her activism, Naidu was also a highly praised poet, whose work was translated into several languages.
The tryptich of the Singh Twins centered on the Jallianwala Bagh Massacre of 1919 explores themes of India's fight for independence.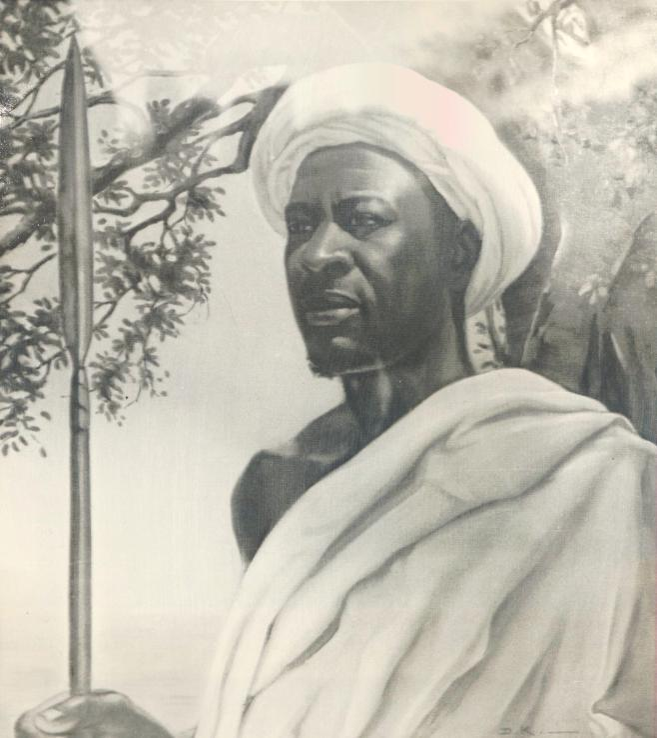 (Born 1855 in Luhota, Iringa region, Tanganyika – died July 19th 1898 near Mlambalasi, German East Africa)
Mkwawa was a islamic Hehe tribal leader who won fame by defeating German forces and killing the German commissioner Emil von Zelewski at Lugalo on the 17th of August 1891. On 28 October 1894, the Germans attacked Mkwawa's fortress at Kalenga. Although they took the fort, he managed to escape. Subsequently, Mkwawa conducted a campaign of guerrilla warfare, with the support of local inhabitants who denied all knowledge of his activities but provided him with supplies and information about the German troops. He managed to harass the Germans until 1898, when, on July 19th, he shot himself to avoid being captured.
After his death, German soldiers removed Mkwawa's head. The skull was sent to Berlin and most likely ended up in the Übersee-Museum Bremen. After the region was taken by the British during WWI, the then British Administrator of German East Africa Horace Byatt proposed to his that the skull should be returned to Tanganyika in order to reward the Wahehe for their cooperation with the British during the war and to have a symbol assuring the locals of the definitive end of German power. The skull's return was, in fact, stipulated in the 1919 Treaty of Versailles and should happen in the following six months. However, it was returned only in July 1954. The skull now resides at the Mkwawa Memorial Museum in Kalenga, Tanzania.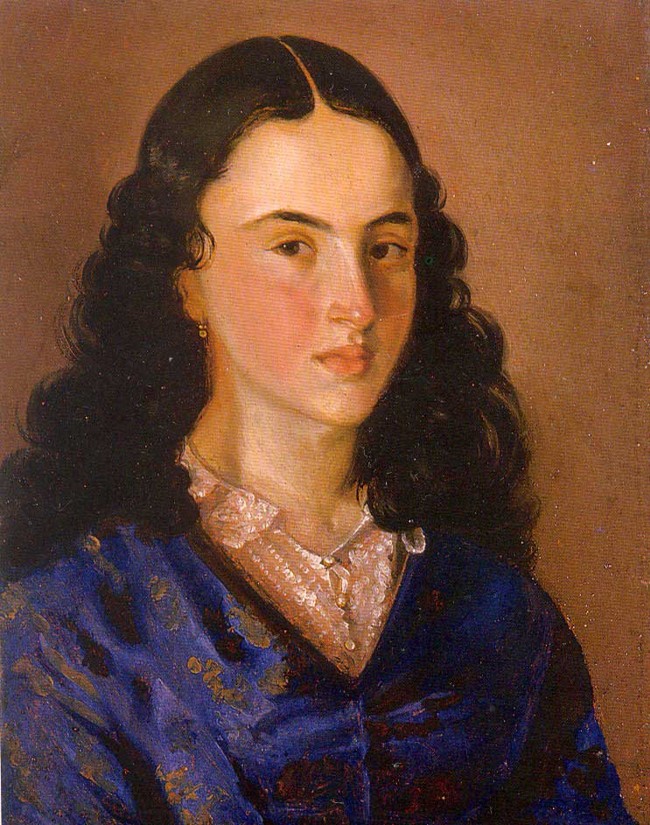 (most likely born January 26th 179 in Guaduas, New Granada – died Novemeber 14th 1817 in Bogotá, New Granada)
There is little information on La Pola's early life and her initial involvement, in her hometown of Gualduas, with the anti-colonial movements. However, members of her family were revolution fighters in the 1810s. After moving to Bogotá, where Salavarrieta was not known as a revolutionary, she could offer her services as a seamstress to royalist families in order to collect information and support the revolutionaries.
After the arrests of the Almeyda brothers and of Alejo Sabaraín carrying information that implicated Salavarrieta, she was found out as a spy and arrested. Along with seven other revolutionaries she was sentenced to be executed by firing squad. It is said that during her time in prison, up to her last moments, she resisted any obedience or acquiescence to the Spaniards. Since Colombian independence La Pola has been widely celebrated as a revolutionary heroine. In 1967, November 14th, the day of her execution, was declared the "Day of the Colombian Woman".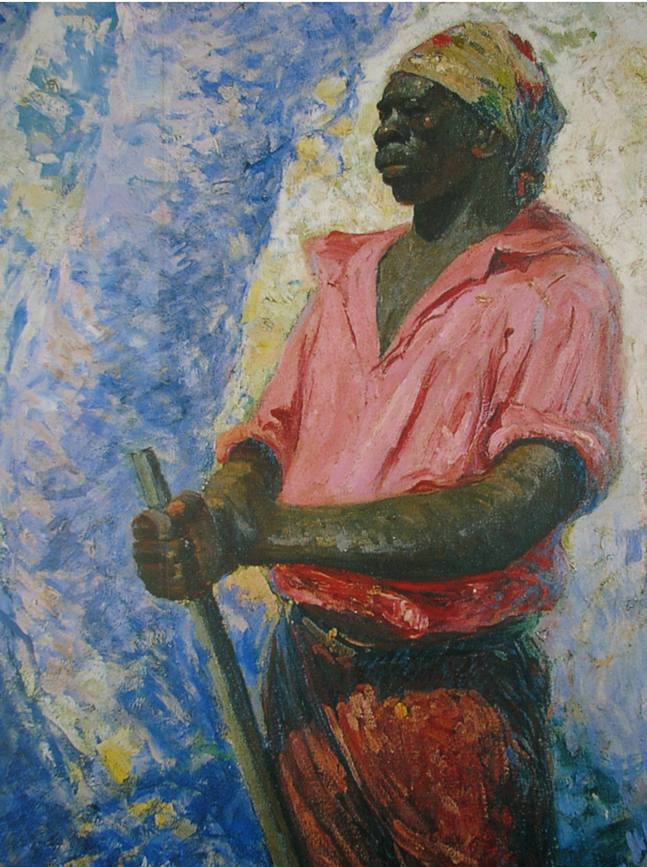 (born ca. 1655 in the Palmares area of the Capitancy of Pernambuco – died November 20th 1695 at Serra Dois Irmãos, Capitancy of Pernambuco)
Zumbi was born in colonial Brazil to escaped slaves of African Kongo origin. His uncle Ganga Zumba was the first King of Palmares, a quilombo, or a maroon community of former slaves. Palmares was organized following socio-political traditions of African origin, demonstrating their resistance not only to slavery, but also to acculturation. During the height of its existence in the 1670s around 20k people lived in its eleven constituent villages.
After some disagreements with his uncle, Zumbi took leadership of the quilombo around 1678. He refused agreements to submit to Portuguese authority and challenged the colonial power, which ultimately led to Palmares being attacked and destroyed. Zumbi still managed to avoid the Portuguese for a year, but he was eventually betrayed and killed, with his head being public displayed as a message of the end of Palmares and the slaves' resistance.
With time, he became the main symbol of the anti-slavery fight in Brazil, and the 20th of November is now a holiday in parts of the country in his memory. However, he is a controversial figure, with discussions of whether the freedom he wanted was only for the members of his group or if it was a generalized fight against slavery in the colony.
In the exhibition you can find artefacts related to Capoeira, the dance/fight of the enslaved people and a documentary about slaves (and its descendants) in Brazil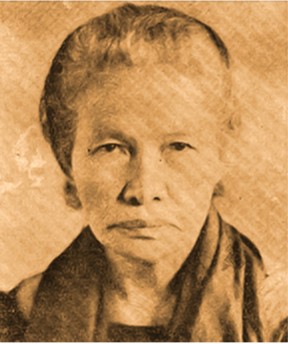 (born October 13th 1868 in Pototan, Iloilo, Philippines; died August 1947 in Pagadian, Yamboanga, Philippines)
Teresa Magbanua y Ferraris was born to an affluent Visayan family. She trained to be a schoolteacher in Manila and afterwards returned to Iloilo to work. After her marriage to the landowner Alejandro Balderas in 1898, she became a housewife. When the Philippine Revolution against Spain broke out, she engaged herself in the Panay-based Visayan arm of the Katipunan. Despite her husband's opposition, by the time the war reached her province, she took up arms, along with her two younger brothers.
Since one of her uncles was a General, he gave her the command of a battalion, and she eventually fought in several key battles of the revolution, particularly the Battle of Barrio Yating.  She also participated in the liberation of Iloilo City from the Spanish. After the Spanish defeat she resisted the American colonial forces, defending her city and fighting as a leader in the Battle of Balantang. However, by 1900 Magbanua surrendered her troops and returned to farming.
By the time of the Japanese occupation during WWII, she supported local guerrillas with food and supplies paid by the sale of the property she inherited after her husband's death. 
Kiri Dalena, Artist in Residency at RESIST!, works with the colonial history and the resistance movements of the Philippines, as well as its consequences to this day.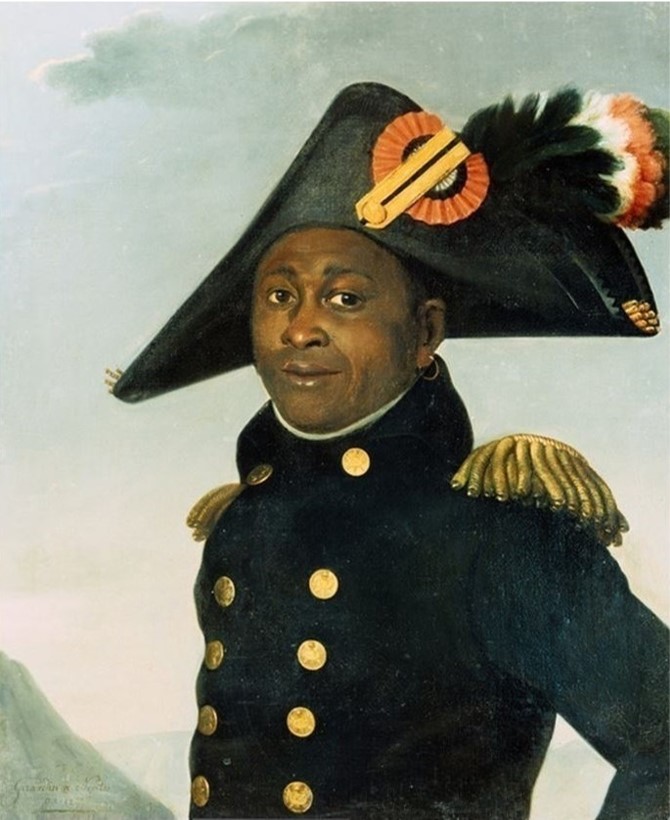 (born ca. 1743 on a plantation in Saint-Domingue – died April 7th 1803 in Fort-de-Joux, France)
Toussaint Louverture was born a slave on the French colony of Saint-Domingue. He became a free man in his thirties, while still working at the Bréda Plantation he had been raised. After 1789 the freed slaves, inspired by the French Revolution, sought to expand their rights. By 1791 Louverture had joined the rebellion and started his military career. Initially supporting the Spanish against the French, he switched sides after the French Republic abolished slavery and came to be seen as a Jacobin.
Over time, Louverture gained political and military control, seeking to improve the economic and social conditions in Saint-Domingue. After his relations with France soured, he challenged Napoleon and promulgated a constitution for the island of Hispaniola in 1801. However, this was an unsuccessful effort and the French eventually arrested him in 1802. He died in captivity the following year, without having witnessed the final stage of the Haitian Revolution and its independence, declared in January 1804. He is still seen as a "Black Spartacus" and the "Father of Haiti", responsible for leading the slave rebellion into the only slave-led independence movement of the Americas.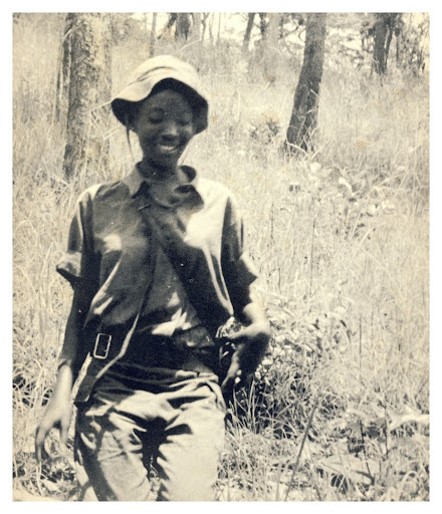 (born August 10th, 1945 in Vilanculos, Mozambique – died April 7th 1971 in Dar es Salaam, Tanzania)
Josina Machel was a significant figure in the anticolonial struggle for Mozambique's independence. Born into a family with a history of speaking out and engaging in clandestine opposition to the Portuguese colonization, during her school years she was already part of anticolonial organizations. In 1965, after a first failed attempt, she managed to leave Mozambique and join the Mozambican Liberation Front (FRELIMO), which was based in Tanzania.
Her engagement in FRELIMO ranged from social and educational initiatives to political and military action. Women in FRELIMO played a role in defensive lines, guaranteeing supply lines and organizing liberated communities. Machel played a key role in establishing structures for children's care, as the Women's Unit turned into a more comprehensive social services program. She grew in importance in the organization and became an advocate for women's full integration in the liberation struggle.
In 1969 she married Samora Machel, another key figure in FRELIMO and a future president of Mozambique, and by the end of the year they had a child together. Diagnosed with cancer, she remained active and travelled through Mozambique to plan activities and assess social conditions. Machel only ceased working shortly before dying at the age of 25.
In our exhibition you can see a video of Mozambicans taking down a statue of colonizer Mouzinho de Albuquerque shortly after the country's independence in 1975.